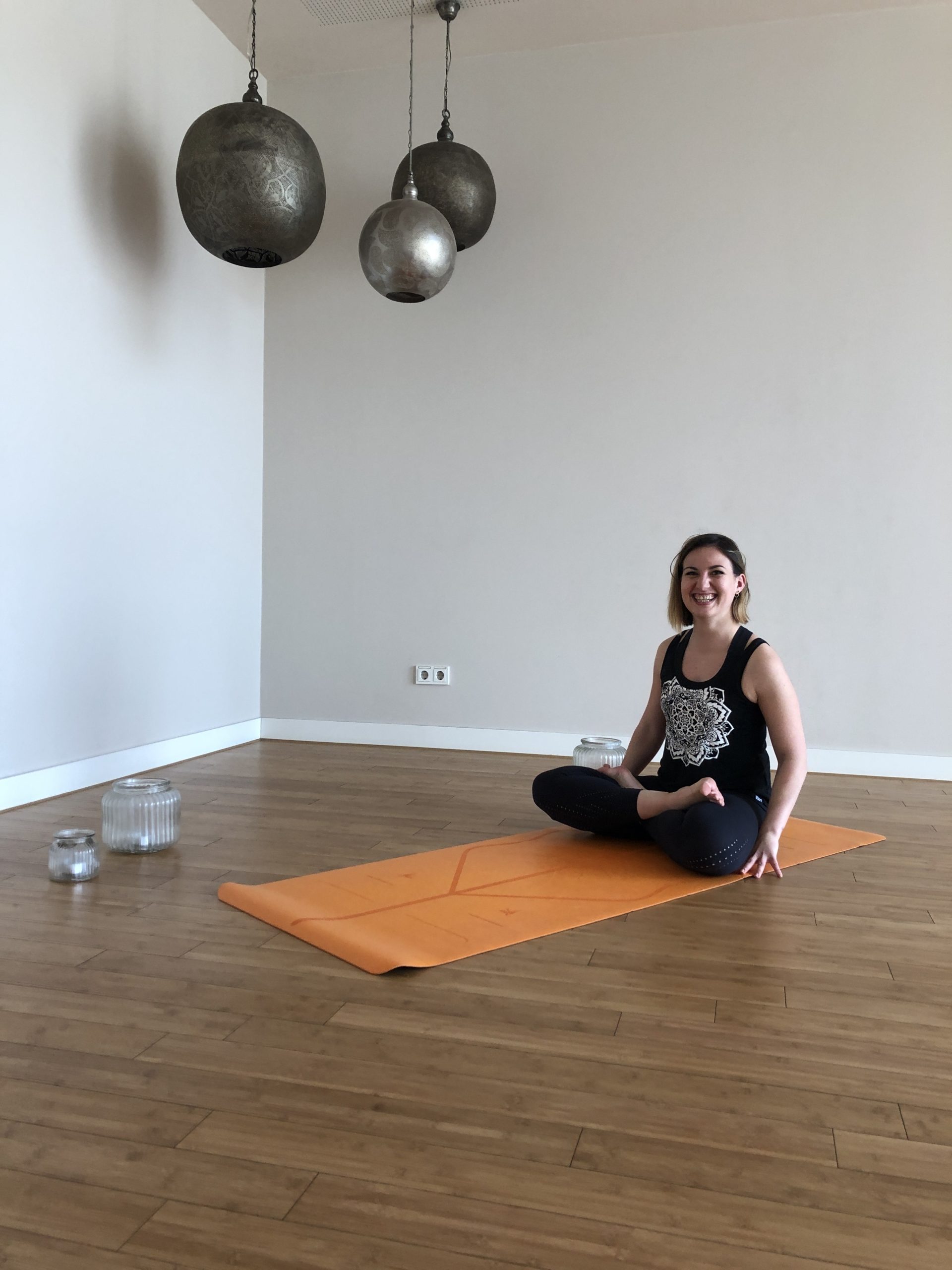 Hi, I'm Alya, a 200+h certified yoga teacher currently based in Stuttgart. I teach vigorous Ashtanga-based Vinyasa classes in order to explore and push the boundaries of possible, while also having fun as a community. In my classes, rather than looking around for visual cues, you develop listening skills and concentrate on the conscious connection between your breath and body movements. The monthly topic and sequence allow you to gradually develop your practice in facing obstacles physically and mentally.
Vinyasa Open
17.30 Uhr bis 18.45 Uhr / oberer Raum
Diese dynamische Stunde ist eine Einladung in die Erkundung des eigenen Potenzials, die geistige und körperliche Herausforderungen durch die bewusste Verknüpfung von Atem und Bewegung zu überwinden. Die kraftvolle Sequenz wird mit Musik ergänzt und endet mit der Kontemplation. Die Stunde ist für alle Praktizierende offen, ist aber für absolute Anfänger nicht empfohlen.